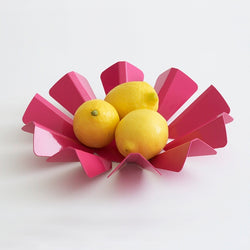 Add a touch of color style to your home! Array is the fresh, iconic and stylish way of storing your five a day fruity treats. Each bowl is made from one single piece of folded sheet steel. So there is very little waste from production.
In Black , White, Citrus Yellow and Magenta. A limited edition batch is available at £25. Please email me if interested.
Tea-lights will soon be available in a pack of four, to match the bowls.